Posted on December 15 2020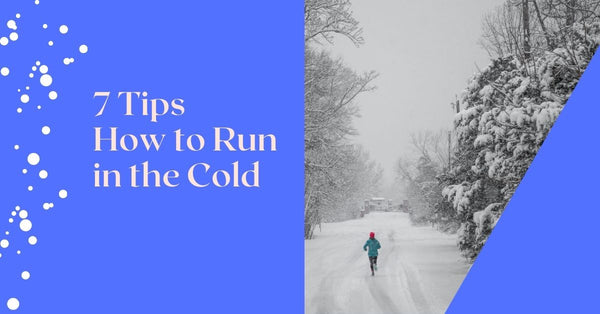 Winter comes around and suddenly a lot of us decide it's time to put an end to this year's running season. With the darkness, cold and snow, running is probably the last thing on your mind.
But! You shouldn't stop your running routine just because of a weather change. Your pace may slow down and your distance may be cut short, but you can still enjoy your runs, and here's how:
1. Dress accordingly
Rule of thumb is to dress 15-20F degrees warmer than what the thermometer says. You'll feel a bit chilly at first, but what you don't want is to sweat through your clothes and then get super cold because you over-dressed.
Base layer: Long-sleeve shirt and running tights, paired with warm (but breathable!) socks.
Outer layer: Running vest or jacket, wind-proof running pants (where needed).
Pair with: Gloves and earmuffs/beanie. If it's freezing cold, you'll want a scarf and baclava to protect your face.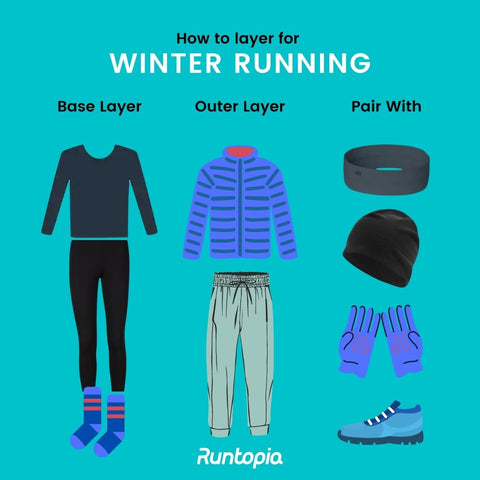 2. Choose your running shoes wisely
Your favorite pair of running shoes from the summer won't cut it. It's going to be slippery and wet outside, so you need shoes that will keep your toes warm and dry, and keep you upright. Many shoe brands make running shoes tailored specifically for winter running. You'll want to make sure your shoes are waterproof and have great traction on the soles.
3. Stay visible
Winter is notorious of getting dark very early in the afternoon, and the more up north you live, the more limited your daylight is. Try squeezing your run into the time you have some daylight. If you have to run in the dark, REFLECTIVE WEAR is essential! Make sure you're visible to traffic, wearing a reflective vest is NOT too much, and try choosing bright colored clothes in addition to have reflective detailing in your clothes.
4. Start with smaller running loops
If you're new to winter running, start with smaller loops around your block or nearby park instead of a single long loop. That way if you end up feeling colder than you had anticipated, you can opt to head back inside earlier as an exit strategy. Once you feel more confident and familiar with running outside in the winter, you can increase your mileage.
5. Warm up inside
Do a light 10-15 minute dynamic warm-up routine inside. It'll prepare your body for the run, and ensure you're properly warmed up before setting off. You also won't feel as cold stepping out the door once you're properly warmed up.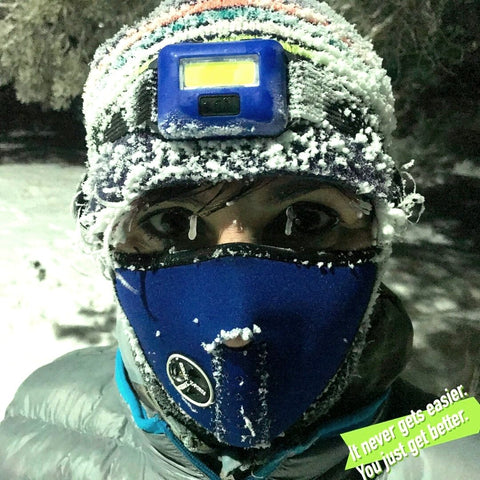 Runtopia user Nelli shows us how she prepares for winter runs in -20C temperatures.
6. Stay hydrated
You might not feel thirsty, but it's still crucial to stay hydrated during the winter. Make sure you drink enough liquids before and after your run. If you're doing a long run, prepare liquids to consume during your run too.
7. Finish quickly post-run
Once you finish your run, your body temperature will start dropping quickly. That's why it's important to make sure you're already home (or somewhere warm), and you're able to quickly change your clothes. Strip off the clothes from your run, as they will ultimately be a bit damp from your run, and change into dry clothes to finish your post-run cool down. Hop into a hot shower once you've done your cool down.
 

Now you're ready to continue your running routine through the winter too! Share with us on the Runtopia app how you conquer winter runs!